LATEST DISCOVERIES
Invexus invisible plasma coatings launched


Triton Systems, Inc. has launched its Invexus brand of high performance, durable, conformal, nanothin coatings which are deposited via its patented atmospheric pressure plasma liquid deposition technology.

According to Triton, Invexus can be used on variety of products without changing their bulk properties or general characteristics and webs such as textiles and films and rigid substrates can be transformed into highly functional products with invisible Invexus. Triton says that markets that can immediately benefit from Invexus include technical textiles (protective clothing, medical textiles), medical equipment and supplies, sensitive electronics and displays, and gaskets and sealants.
moon is younger than what we thought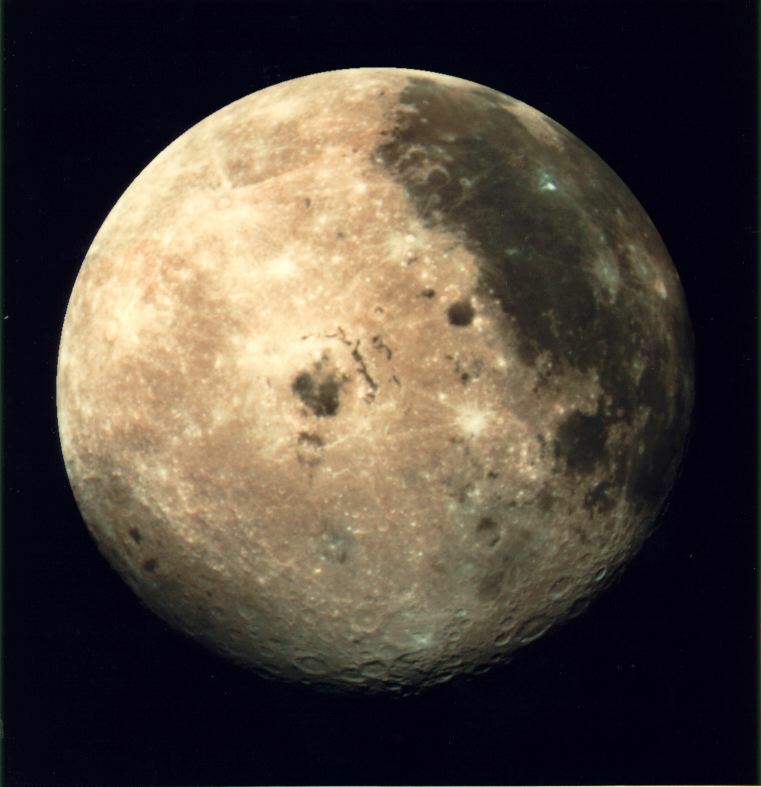 The prevailing theory of our Moon's origin is that it was created by a giant impact between a large planet-like object and the proto-Earth very early in the evolution of our solar system. The energy of this impact was sufficiently high that the Moon formed from melted material that began with a deep liquid magma ocean.

As the Moon cooled, this magma ocean solidified into different mineral components, the lightest of which floated upwards to form the oldest crust. Analysis of a lunar rock sample of this presumed ancient crust has given scientists new insights into the formation of the Moon. Luna rock from Apollo 16 We have analysed a piece of lunar rock that was brought back to Earth by the Apollo 16 mission in 1972. Although the samples have been carefully stored at NASA Johnson Space Center since their return to Earth, we had to extensively pre-clean the samples using a new method to remove terrestrial lead contamination. Once we removed the contamination, we foundthat this sample is almost 100 million years younger than we expected,says researcher James Connelly of the Centre for Star and Planet Formation.

The team analysed the isotopes of the elements lead and neodymium to place the age of a sample of a FAN at 4.36 billion years. This figure is significantly younger than earlier estimates of the Moon's age that range to nearly as old as the age of the solar system itself at 4.567 billion years. The new, younger age obtained for the oldest lunar crust is similar to ages obtained for the oldest terrestrial minerals -- zircons from Western Australia -- suggesting that the oldest crust on both Earth and the Moon formed at approximately the same time.
ENTERTAINMENT
Warner Bros. Reaches $2 Billlion in Foreign Box Office Revenues

Top performers are the final 'Harry Potter' pic and 'The Hangover' sequel. Warner Bros. has becomeonly the second studio this year to cross the $2 billion mark at the international box office.

Harry Potter and the Deathly Hallows Part 2 has earned a dazzing $872 million overseas, becoming not only the biggest Harry Potter film of all time, but also the top film of the year and the third-highest international release of all time. Other standouts include The Hangover Part II, which beat its predecessor to gross $327 million at the foreign box office, and surprise comedy hit Horrible Blosses, which has grossed north of $35 million and still has many markets to open.

Paramount Pictures International crossed $2 billion in international box office revenues earlier this month. Its the fourth time that Warners has reached the milestone in any given year.
Bipasha basu in raaz 3

Bipasha Basu has been confirmed to be starring in the horror flick Raaz 3.

Reports had earlier indicated a cold war between Bipasha and the Bhatt camp, with speculation that the actress had been dropped - reason being her tantrums for an item number in Murder 2 which she didn't end up doing. Mahesh Bhatt had said at the time,Bipasha tried to impose her starry airs on my company which has been a springboard to her stardom. We decided not to succumb to her tantrums.Bipasha Basu comes full circle.
NEWS
England bowling legend Ian Botham slams RP Singh's opening over on Day One of Oval Test; Pak ace Wasim Akram criticises Sreesanth too

Fast bowling legends Wasim Akram and Ian Botham criticised Mahendra Singh Dhoni's decision to open the bowling with RP Singh during the morning session of the fourth and final Test here at The Oval yesterday. RP's first over saw five gentle looseners go down the leg side, inviting the wrath of cricket pundits here.

While Botham called it 'the worst first over he had ever seen in a Test match', Akram said that Zaheer Khan's replacement (RP) should have reached UK soon after the Lord's Test.

'This was quite easily the worst first over I have ever seen in a Test match.You can't bowl outside leg-stump to start a Test match when you are three-nil down in the series. Why is Munaf Patelon this tour? He should have played this game since he played a Test in the West Indies, Botham.

'Sorry, but going by the first session, a pathetic Test match awaits Sreesanth. He just refuses to give his best. This was a time for him to grab his opportunity and cement his place in the side. For aguy with six years of international experience,he must learn how to bowl in such conditions,Akram
Russia loses newly launched telecom satellite


MOSCOW: Russia's space agency says it has lost contact with a communications satellite shortly after its launch.

The Express-AM4 satellite was launched early Thursday a top a Proton-M booster rocket from the Russia-leased Baikonur cosmodrome in Kazakhstan.

The Federal Space Agency said in a statement that the booster itself worked fine, but a subsequent failure of the additional upper stage, the Briz-M, resulted in the loss of communications with the satellite.

It said efforts are being taken to re-establish contact with the 5.8-ton (6.38-ton) craft described by officials as Russia's most powerful telecommunications satellite.

The Briz-M upper stage has suffered several previous failures, most recently in February when its malfunction led to the loss of a Russian military satellite.
CHILLAX CORNER
now second part of infrared pictures