We bring you a presentation of some of the best photos from around the world in the last week.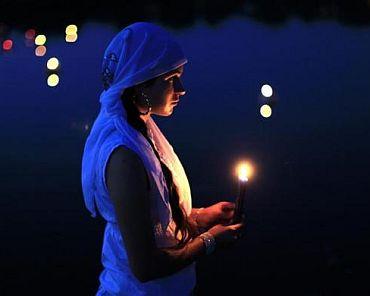 A Gypsy maiden holds a candle during a ritual on 'Sanziene' night at a lake shore on the outskirts of Bucharest. According to ancient Romanian beliefs, a gate to the ghosts' world opens and the future can be foreseen during Sanziene night, when wishes of unmarried girls to get married can be fulfilled if good witchcraft is performed.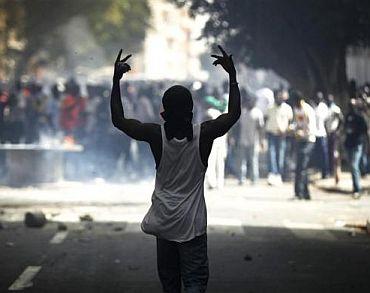 A protester gestures during a violent demonstration in Senegal's capital Dakar.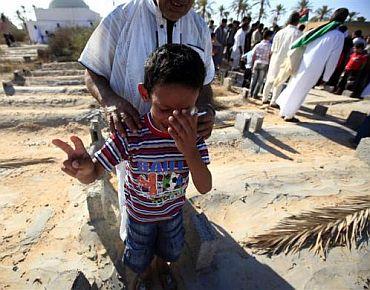 A boy flashes a victory sign as he mourns for his relative, a Libyan rebel fighter, who was killed during clashes with forces loyal to Muammar Gaddafi during his funeral in the west Libyan city of Misrata.
A firefighter goes through the debris in the aftermath of a fire which destroyed hundreds of dwellings at the Tondiapet slum in Chennai.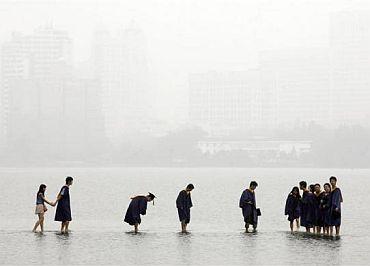 Students in graduation robes stand on a stone bridge submerged underwater at the flooded Donghu Lake in Wuhan, Hubei province.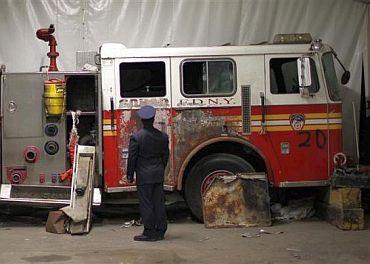 A New York City Fire Department engine recovered from the World Trade Centre disaster site sits inside Hangar 17 at New York's John F Kennedy International Airport.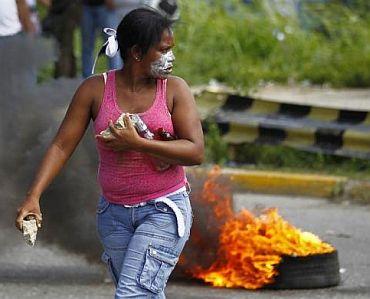 A relative of an inmate from the prison of 'El Rodeo' carry rocks and bottles while rioting with national guards near the prison in Guatire outside Caracas.
A relative of inmates from the El Rodeo prison throws a tear gas canister back during a riot, near the prison in Guatire, outside Caracas.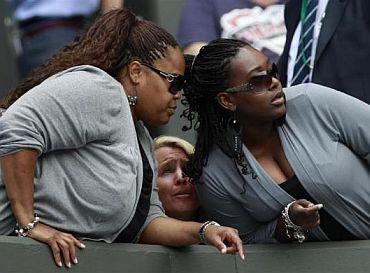 Two spectators on Centre Court speak to each other during the match between Serena Williams and Aravane Rezai at the Wimbledon tennis championships in London.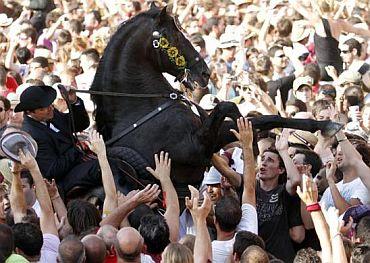 A rider rears up on his horse surrounded by a crowd in downtown Ciutadella, in the Spanish Balearic Island of Menorca, during traditional Fiesta of San Joan (Saint John).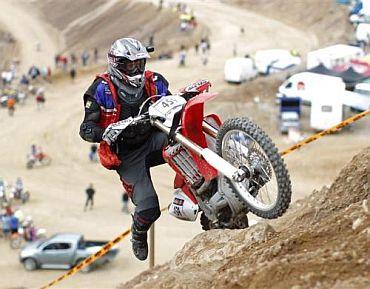 A motocross rider participates in the 'Rocket Ride' race during Erzberg Rodeo near the village of Eisenerz in the Austrian province of Styria.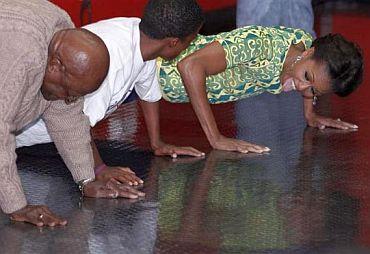 US first lady Michelle Obama does push-ups with Archbishop Desmond Tutu as they participate in youth activities raising awareness for HIV prevention, at Cape Town Stadium in Cape Town, South Africa.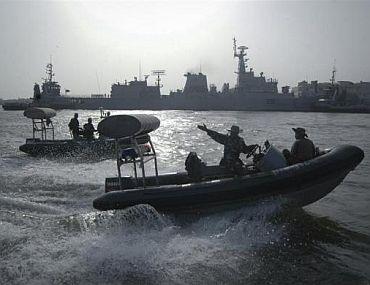 Pakistan Navy personnel keep guard near the Navy ship PNS Zulfiqar after it returned to Karachi.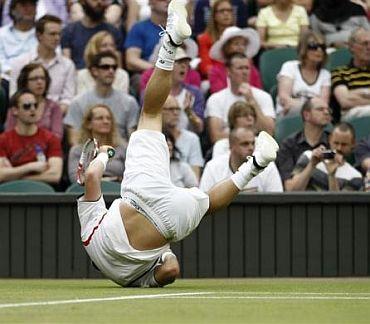 Lleyton Hewitt of Australia takes a tumble during his match against Robin Soderling of Sweden at the Wimbledon tennis championships in London.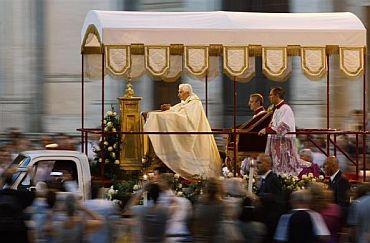 Pope Benedict XVI takes part in a candle-lit Corpus Domini procession in downtown Rome.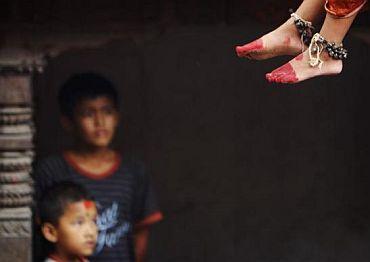 The feet of child is seen as she is being balanced on a wooden prong planted into a chariot, during a procession to celebrate 'Trishul Jatra' or Tridents Festival, at Jayabageshwari in Kathmandu.
A F16 fighter jet takes part in a flying display during the 49th Paris Air Show at the Le Bourget airport near Paris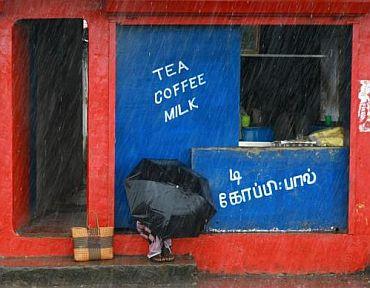 A man takes cover from rain under an umbrella in front of a food stall during sudden downpour in Kochi.