Presenting
some of the
most
scintillating
pictures
from around the
globe in the
last 48
hours.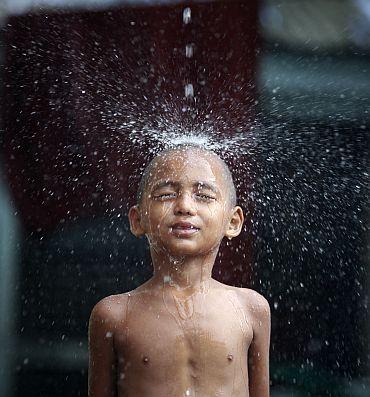 Buddhist novice monk Kyaw Thiha plays during heavy rainfall at Shin Ohtama Tharya monastery in Yangon. Entering monkhood is a rite of passage for many Myanmar boys, although most of them spend a few days to a few months rather than as a lifetime commitment. The Sangha, as monks are collectively known in Myanmar, is a powerful social force in the country and is widely revered.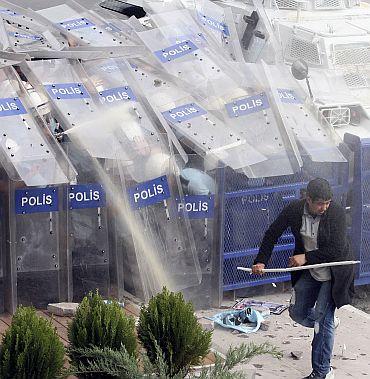 An anti- government protester runs from a police barricade during a clash with riot police in central Ankara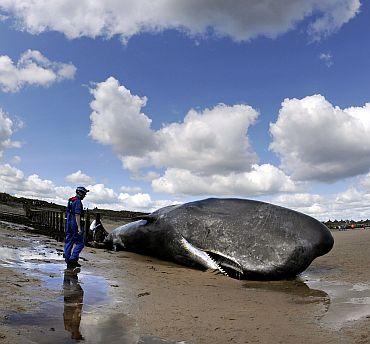 A 44 foot long (13.4 metre) dead sperm whale is seen washed up on the beach at Redcar, northern England. Rescuers were unable to save the whale that washed up alive.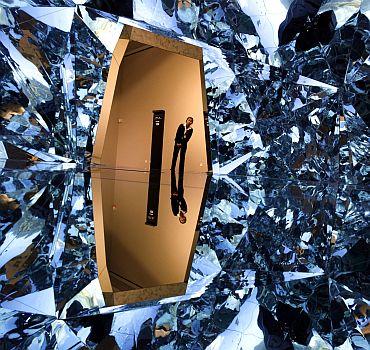 A guide looks in from the entrance of a hall for a Louis Vuitton Voyages exhibition at the National Museum of China in Beijing.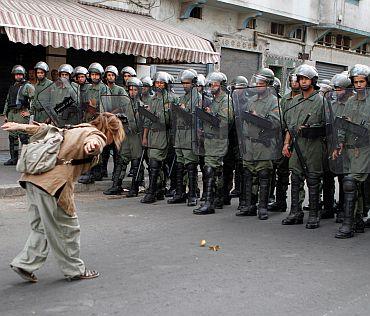 A pro- democracy demonstrator gestures at policemen during a protest organised by the "February 20 Movement", who are demanding political reforms, in Casablanca.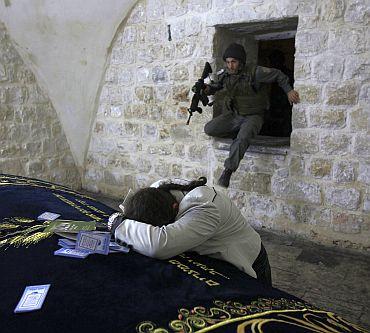 Israeli border policeman enters through a window as a Jewish worshipper prays in Joseph's Tomb in the West Bank city of Nablus, early May 30, 2011. On Sunday night, Israeli troops escorted more than 1,600 Jewish worshippers to the tomb in coordination with the Palestinian forces that control Nablus.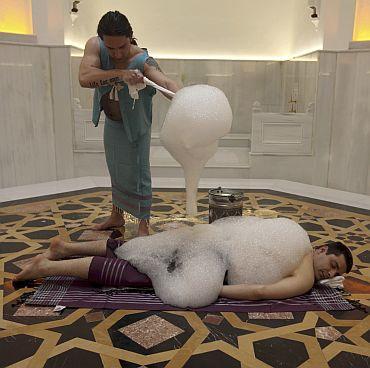 An attendant gives a soap massage to a customer at the newly restored Roxelana's hamam in Istanbul.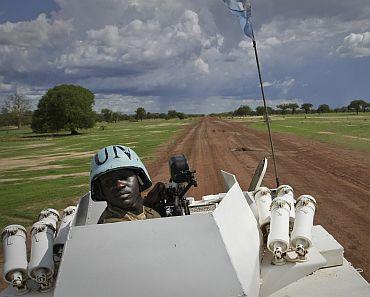 A gunner from Zambia serving with the international peacekeeping operation is seen on an armoured personel carrier during a patrol in the region of Abyei, central Sudan, in this handout picture released by the United Nations Mission in Sudan (UNMIS) May 30, 2011.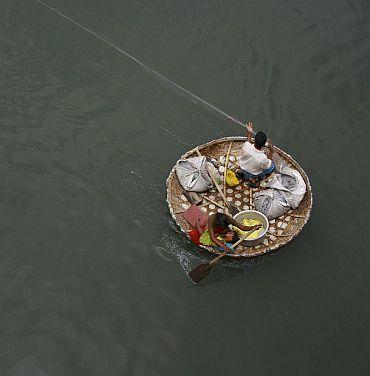 A fisherman casts his net as his wife paddles a boat while breastfeeding her child, in the waters of Vembanad Lake, in the southern Indian city of Kochi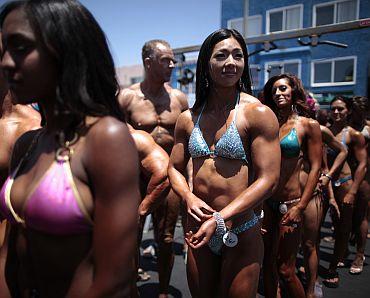 Contestants line up for the Memorial Day bodybuilding contest at Muscle Beach in Venice, Los Angeles, California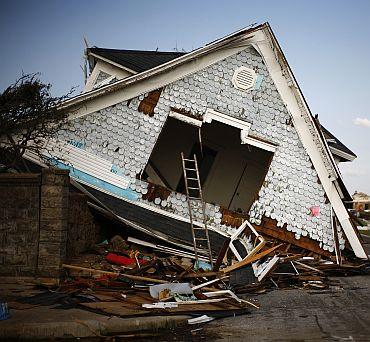 A destroyed home is seen in Joplin, Missouri May 30, 2011. A May 22, 2011 tornado in Joplin, a city of 50,000 in southwestern Missouri, was the deadliest single twister in the United States since 1947.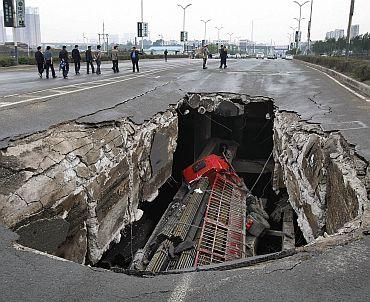 A truck is seen in a hole after part of the structure of a bridge collapsed into a river in Changchun, Jilin province, China. Two truck passengers were injured, while the cause of the accident is still under investigation, local media reported.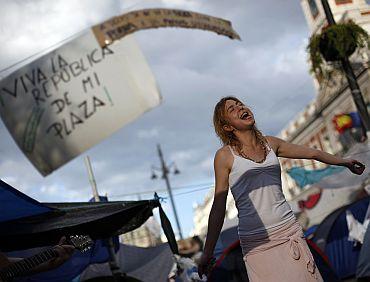 A supporter of the camp- out sings at the camp before a public assembly at Madrid's landmark Puerta del Sol square May 31, 2011. Tens of thousands of protesters have joined those camped out for the past seventeen days at Madrid's Puerta del Sol, to protest against the government's handling of an economic crisis which broke out in 2008. The sign reads "Long life to the republic of my square".