From a Mumbai chawl to the Forbes rich list!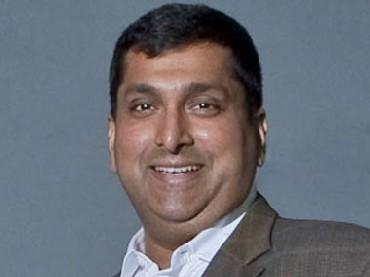 A year ago, everybody complimented Manoj Tirodkar forhis restlessness to grow and create value. Today, the same lotwill turn around and say that is his millstone.
At a dinner banquet last year at the Taj Mahal rooftop - after successfully concluding a merger between Aircel's towers and group company GTL Infrastructure - Tirodkar was hailed as sagacious, humble and hands-on by a motley bunch of suave bankers, analysts and media persons.
Tirodkar, for most, epitomised the new entrepreneurial India, transcending his humble beginnings in the chawls of Mumbai's Girgaum as a charting broker in the shipping industry, and claiming his place in the Forbes rich list while rubbing shoulders with many of the Brahmins of the Bombay Club.
The same set are now blaming him for unbridled growth, stretched financials and dreamingtoo big, too soon.
The punishment has been severe.Tirodkar's listed entities Global Telesystems Limited (GTL) and Global Telesystems Infrastructure (GTL Infra), two sister concerns with large holdings by foreign investors have been mauled by investors inthe past week.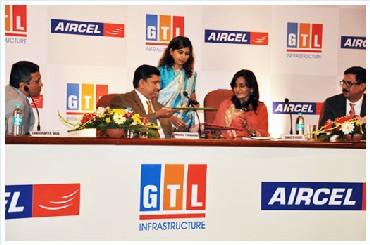 On Monday alone, GTL plummeted 62 per cent in one trading day, the second-highest fall in a single day in over a decade for BSE-500 stocks after the Satyam crash.
To put it in perspective, since lastThursday, the two companies together have lost Rs 4,420 crore (Rs 44.2 billion) in market capitalisation a 63 per cent erosion.
While GTL infrastructure owns the assets and earns rental income, GTL sells the equipment and offers other services to operators.
.
.
World 's First Thinking Prosthetic leg!
An amputee who lost his leg to bone cancer has shown off the revolutionary artificial knee that has changed his life.
David Jonsson, 19, said the world's first motorised prosthetic gave him a 'thinking' leg that created a natural walk by following the motions of his body.


It is designed to feel part of the body and moves itself rather than requiring the userto do it.
Mr Jonsson, who lost his leg to bone cancera year ago, said: 'The motor gives you morecontrol over the knee, it allows you to mimic the natural gait more easily.
'Also because it is powered it can compensate for muscle loss and helps me up stairs or to get up from a chair as well as walking on flat ground
The battery-powered device uses cutting edge bionic technology to adapt to a person's stride, speed and the type of ground and can help prevent stumbles.
It was developed by the Icelandic company 0‰0ssur, was launched at London's Science Museum. It is already used by the German Health Service as well as private health care providers in Europe.
A spokesman said: 'The Power Knee offersabove-knee amputees an opportunity for true rehabilitation for the first time.
'The knee encourages users to become more active and take on activities that they may otherwise prefer to avoid.